I was in for a memorable experience! 
Organised by 
Sylvia Antonarou
, founder of 
Δεν Υπάρχουν Άνθρωποι Με Ειδικές Ανάγκες Μόνο Άνθρωποι
 (
trans
: There Are No  Special Needs People, There Are Only People) she says it is not just about fashion per se but has more to do with the inclusion and acceptance of special needs people in daily activities. Activities you and I take for granted. Her goal in organising this event, apart from providing a great time for everyone, is to make certain dreams, like appearing on the catwalk, come true for people who had up to now been excluded.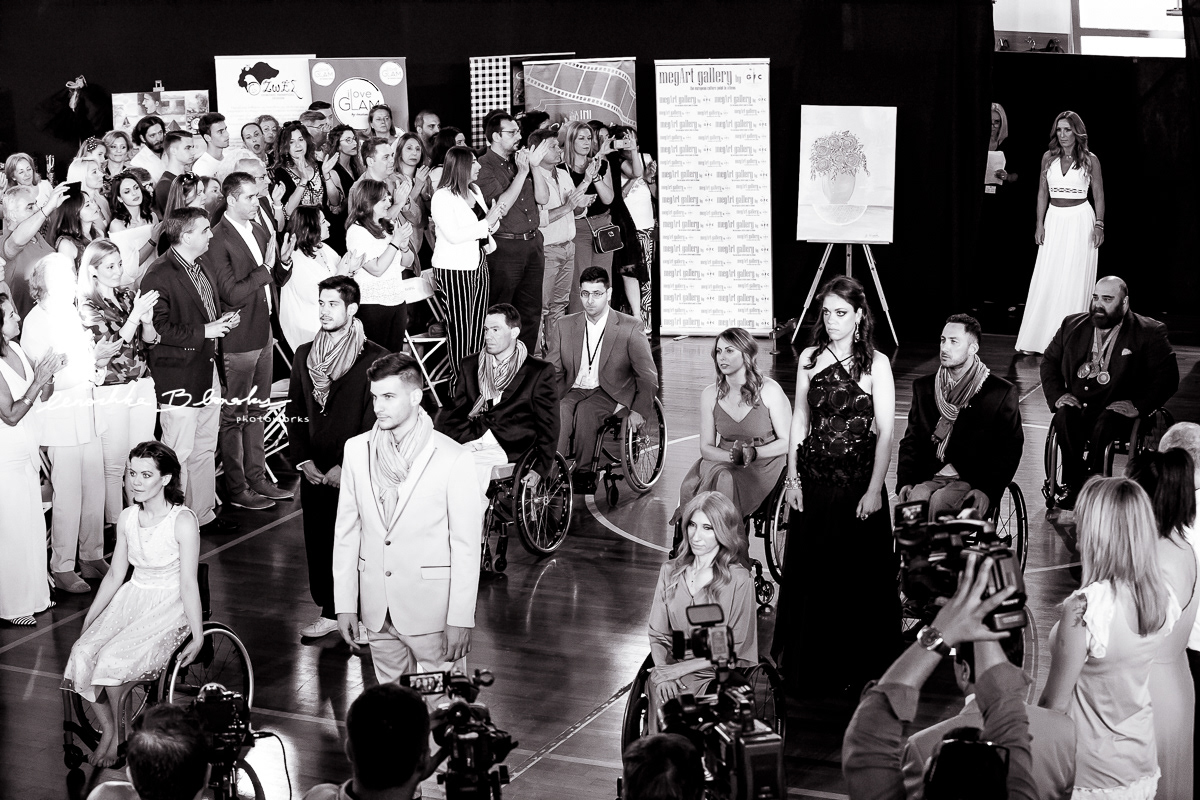 A model herself for over 20 years, (she was crowned Miss Hellas 1988) Sylvia knows first hand what it is like to be bed- and wheelchair-ridden for a period of time in her life following an accident. So the idea of a fashion show to include special needs persons brewed for a long time before it became a reality, but once her dream manifested it was received with a tsunami of love and support.
[You can read more about this in my
 blog.
]