What a fun day we had, Jo and I, at Art Athina 2022! It's been 2 years since this annual event took place due to covid. The venue was perfect at the Zappeion Megaron in the gardens next to parliament and it was packed! The art was numerous and varied and there were several pieces and artists who stood out for us. 
 Jo really liked the surrealist artwork. I loved this piece [above right] that resembled the printed pattern of an embroidery piece with the colour swatches next to it. 
I was totally fascinated by the art of
Caroline Larsen
 [above]! She has used oil paint in a totally unique way, seemingly squeezed directly out of the tube so it's what I would describe as macoroni or spaghetti in appearance, or even resembles rolled plasticine. I can't imagine how long it takes for one of these to dry!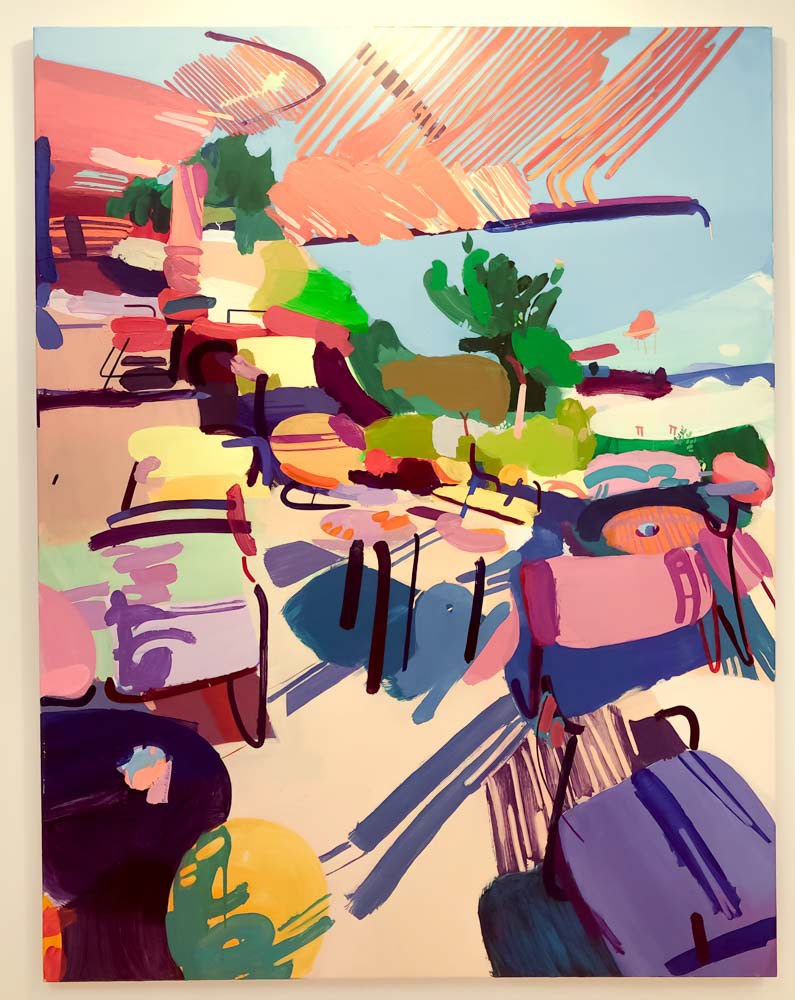 I wasn't always able to get all the artists' names but one that stood out [first left above] was that of
Aristeidis Lappas
. I love his bold use of colour and shapes. 
Then these works by Kostas Panagiotakopoulos [above] caught my attention. I love his bold use of colour, shapes and forms. They seem so full of light and jubilation. A characteristic that Jo pointed out to me is that he doesn't use outlines, at least dark ones, like I tend to do. Perhaps that lends to the more light effect. 
We both loved the rug [far right above], and I am always attracted to textile arts [next to it]. 
Another intriquing artwork was that by Georgia Damopoulou [second left above] where she's used resin to create this raised, almost 3d painting on a mesh.