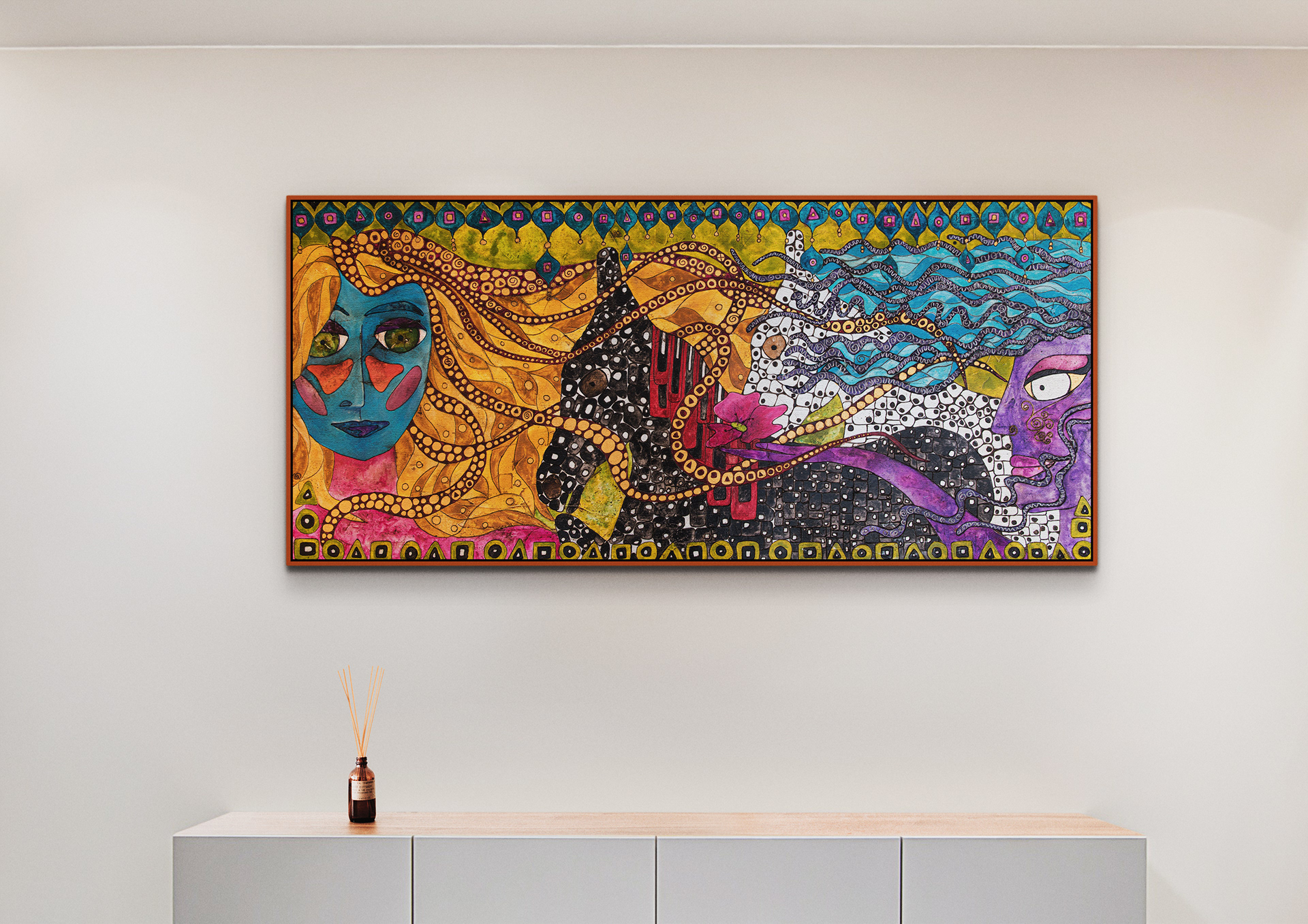 To purchase original paintings please fill in the form below. If purchasing any of my mixed media relief art on wood paintings please be aware that these are quite heavy and thus a shipping estimate will need to be calculated according to destination and size/volume of artwork. If you are in Greece you are entirely welcome to come by my studio and pick up your chosen artwork! 
Paintings are shipped unframed to avoid additional weight which would increase shipping costs. Please note the images above are simply to provide an idea of how the paintings might look in floating frames.
Please also be aware that as I ship from Greece import tax may be incurred for international orders beyond European border. You will need to enquire about this from where you are so as to avoid unpleasant surprises!
Prints of select artworks are available to purchase through
my shop on Pixels
, but you may also
request prints directly from me
whereupon I like to embellish certain prints to provide an added quality not available via Pixels. My prints are high quality fine art giclee reproductions of my paintings. If you are interested please fill in
this form
.
Thank you so much for your request! I will get back to you at the earliest opportunity with a quote and necessary information.