It's been such a long time since I took a trip somewhere I've wanted to go on my own, just for me. I don't know why it was such a big decision for me. Like I was really scared something would go wrong, perhaps waste my money or not enjoy it. But it was the best thing I could've done for myself and look forward to my next trip, maybe even further afield!
Skopelos exceeded my expectations. The island is simply a paradise. At least to me! The architectural style is so well maintained. The narrow cobblestone streets are spotlessly clean and the houses so pretty and well maintained. In fact, the whole island is clean -not a single bit of rubbish to be seen anywhere! It shouldn't be something unusual, but the norm. If only the rest of Greece could be so well kept! 
The people were so friendly too and very hospitable. Prices were reasonable too. I went just off season at the beginning of September so I managed to get a fab room with an incredible view for half the price of regular high season fees. 
The house pictured above with the pink shutters was one of the prettiest I saw in Skopelos town! Turned out to be owned by a couple who have two home furnishing stores and do a lot of work with architects and renovations/decorations on the island.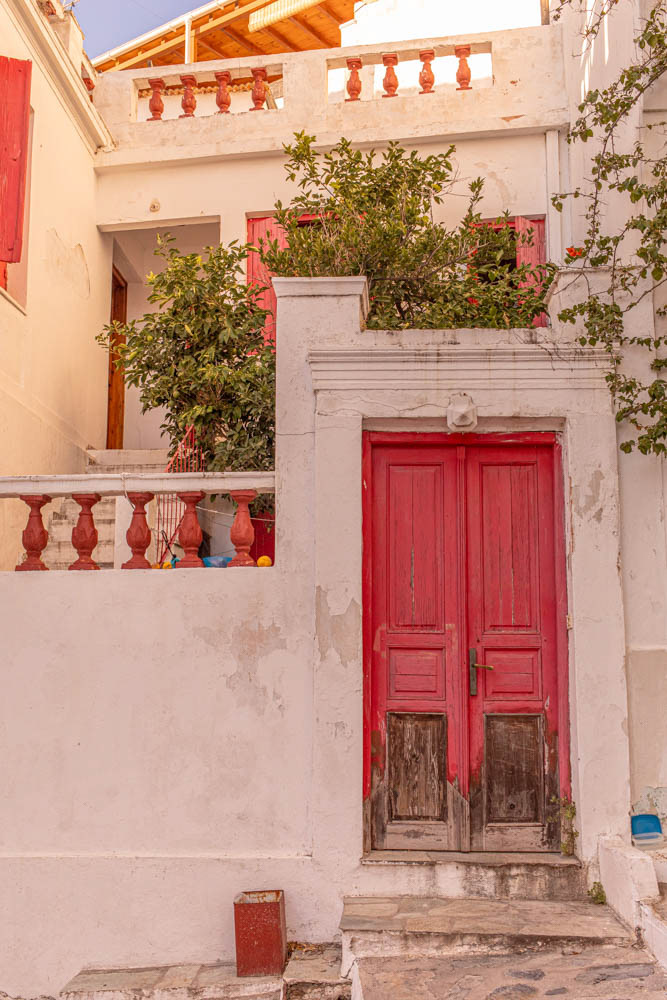 I think quite possible my favourite resident on Skopelos was Heraklis [Hercules] pictured here below. He has the very important job of carrying heavy goods up through the steep and narrow streets of Skopelos town. I got to talking with his owner as they took a break after hauling some building materials to a renovation site. I was so pleased to see how well kept he is and obviously well loved and looked after by his owner.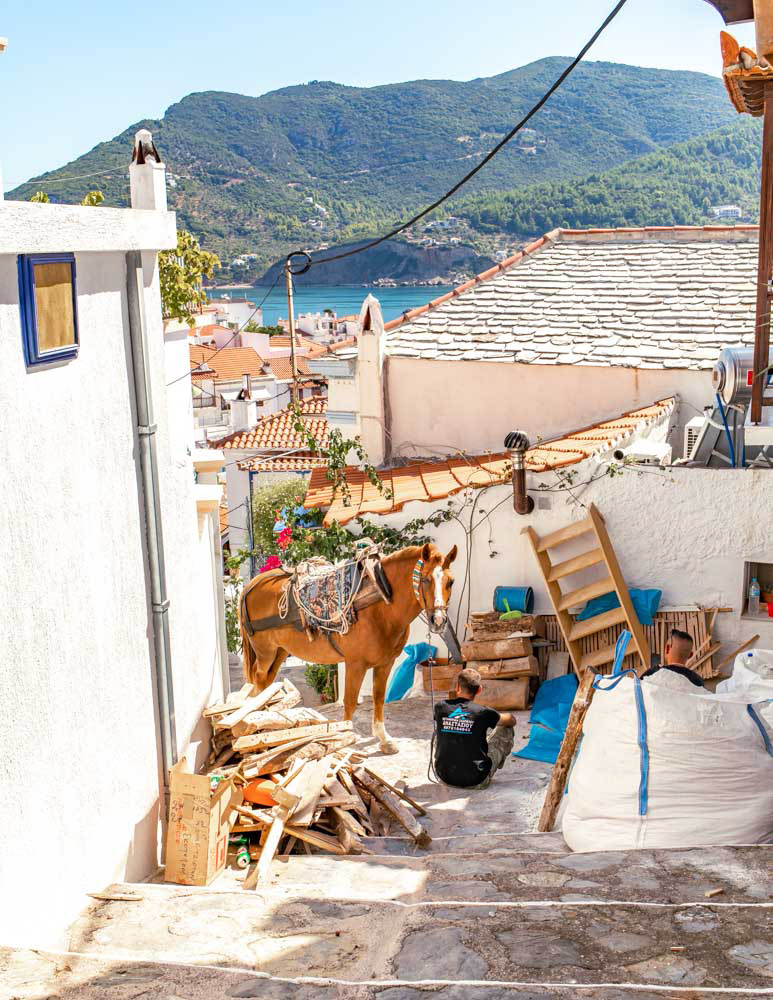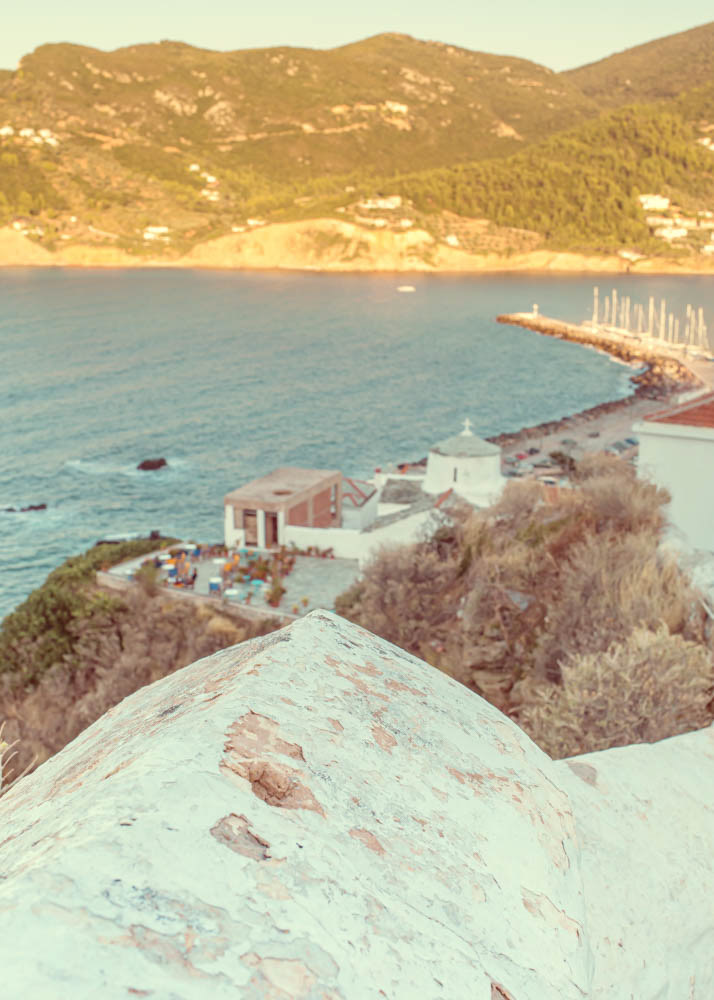 Skopelos is famous for its local cheese pie and milk pie. Yum! I had a lovely mid-morning coffee break after my envigorating walk on the last day of my visit, photographing yet more of the town. The view from this cafe was perfect as I watched the ferry boats come and go, sipping my coffee and savouring each morsel of this delicious milk pie.